Postcards from Muskoka Block 8 The Cottage
Block 8, Cottage (available at The Muskoka Quilting Company in Bracebridge)
Well, let's face it, Muskoka is known as "Cottage Country". Even the rich and famous flock there for a bit of R&R (and hopefully a bit of anonymity, or at least quiet!). There are some pretty swanky places in and around the area, but even the humblest abode has the benefit of being in gorgeous country. I had forgotten how nice the area is and hadn't been there for a long time when I visited last June. I took some time to drive the back roads and came back to Ottawa through Algonquin Park. I definitely need to get back up there for some serious down time soon. I see on today's feed from the park that the sugar maple canopy is 50% turned-by next week when I drive through there the colours should be spectacular!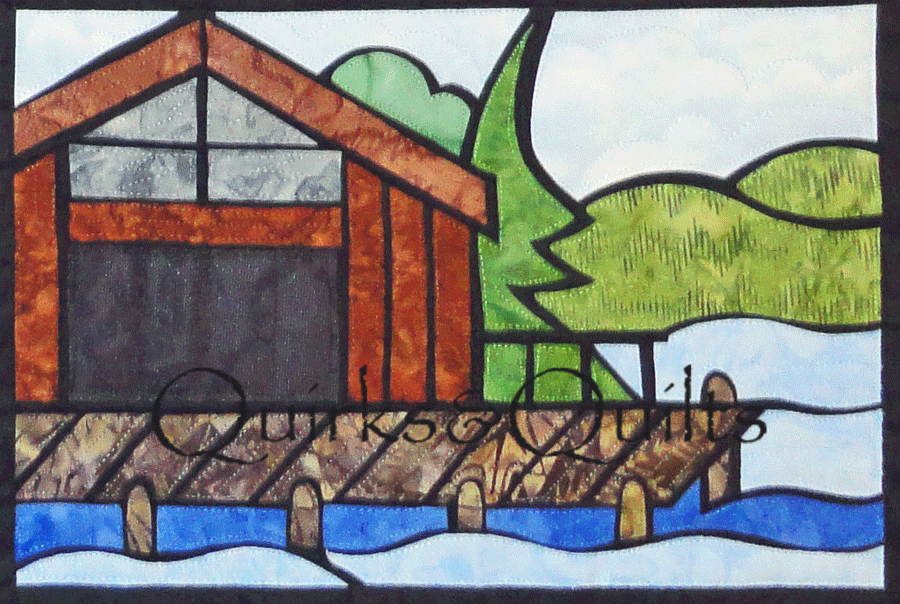 I have only one more post to go for this project- "putting it together" and some tips for quilting. It's been fun reminiscing and sharing some Muskoka memories, I hope those of you following the story have enjoyed it too. I leave Monday for almost two weeks of traveling, teaching and shows in the area-can't wait!