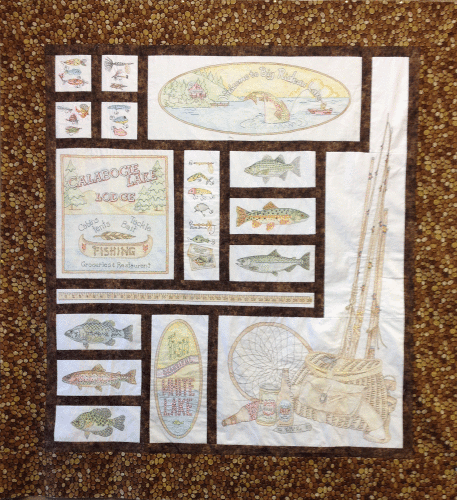 Hook line and Sinker block 9 results- We're Done!
A smaller crew this morning for our last get together-the almost year has flown by! Harvesting and family duties kept two of our dedicated sewers away, we missed you. We'll have to see what the New Year brings… maybe this favourite from Crabapple Hill? It's called "Shiny &Brite"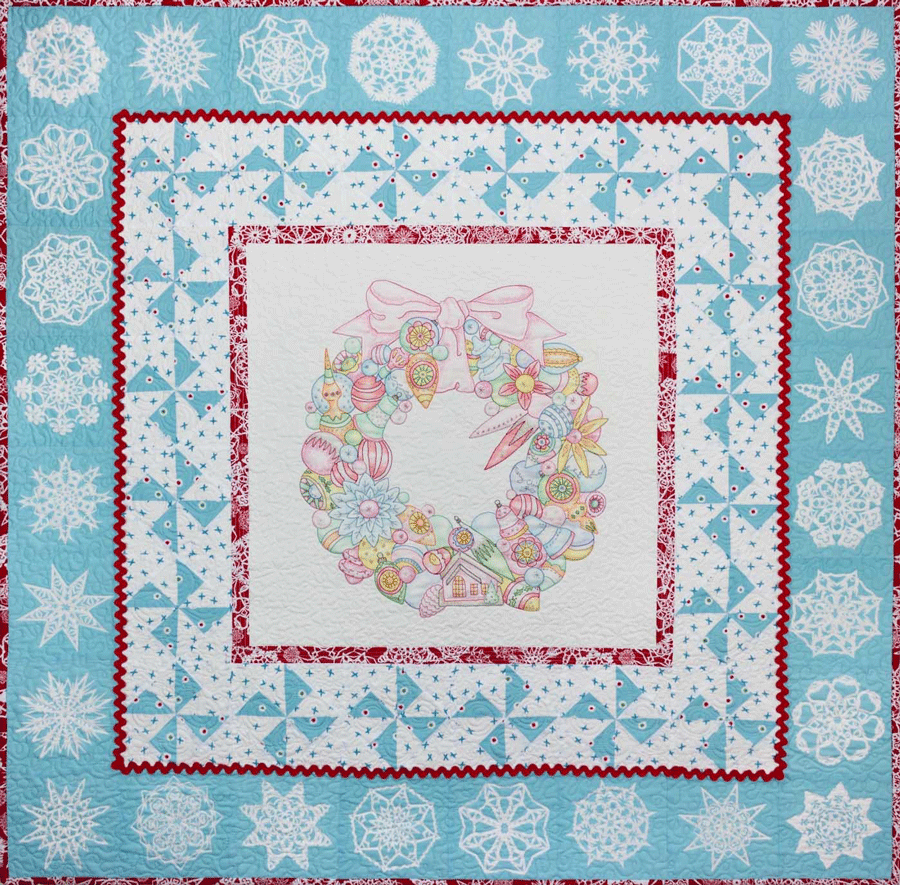 Here are our results, so far, for block 9 ("The BIG one!")
And here is my finished top! Yay! Thank you Susan from The Quilting Quarters-even though I did not do the pieced block border, I love the pebbles!!