Part 2 of "Designing a quilt without fabric"
At around the same time I was finishing up the tree quilt design for "Old Friend, Northcott sent me another challenge. This one was right up my alley! ROCK fabric!
They are introducing some new fabric in fall 2014 called Earth Rhythms and it's gorgeous. Fabric-wide prints of rock agates in blues, browns and blacks, a landscape quilter's dream! The challenge was to design something to really feature the fabric, and focus on only one colourway. Off to the drawing board I went and submitted two designs using mainly one piece of "virtual" fabric.Both were views off one of my favorite campsites at Agawa Bay in Lake Superior Provincial Park.
I didn't hear anything for a couple of weeks, but it was Christmas so I figured everyone was away celebrating. Then I got a call. The designs were "wonderful" but not quite what they were expecting. Not only mine but all the submissions. A little too focused maybe? The guidelines were changed and we were now allowed to use more variety of colour and fabric with one catch-we only had one day to resubmit because they were going to print the next day (actually, designs were needed by the next morning!)
After a long night and a lot of coffee I resubmitted the original concept quilts with a little more colour, but also sent in a new one featuring another beautiful pine tree from Killbear Provincial Park with a larger mix of fabrics and colours. "Killbear Pine" was selected for the shade cards being used to market the new fabric!
I still really want to make the other designs, I can't wait to do some thread play on them-the only catch is that the fabric doesn't even ship until next September. It's going to be tough waiting for it, sigh.
Here are the two original submissions:
And here is "Killbear Pine". I can't wait to make this one too- I will probably try it in other fabric while waiting for the Earth Rhythms to arrive.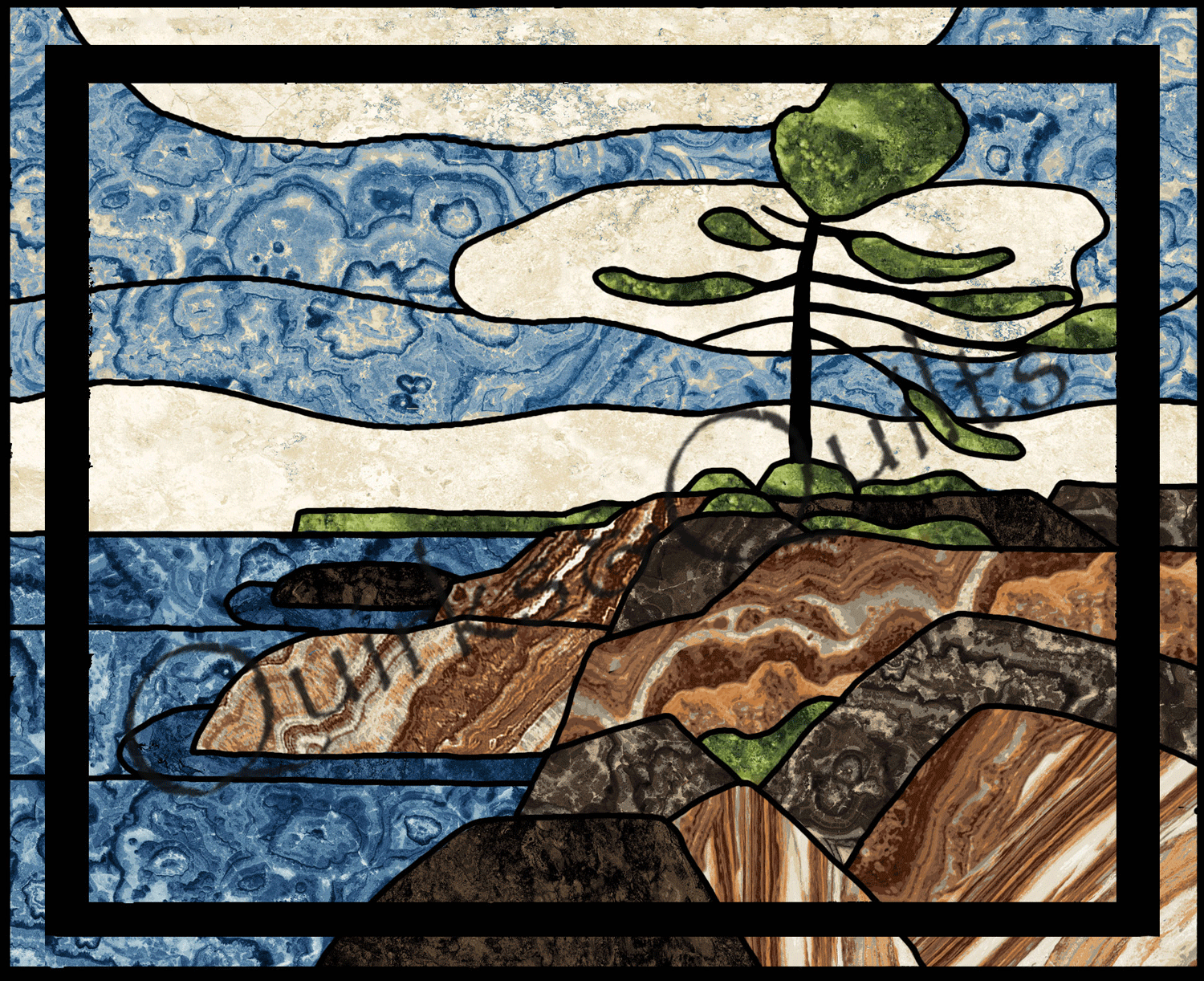 Really neat fabric!!!