A new design with no fabric!
Last fall I was invited to submit some designs for new fabric from Northcott. Needless to say it was an interesting process but one I learned a lot from, and, after some serious skill development, enjoyed. It's a little strange designing quilts from zip files, especially for someone who is very tactile and loves to play with actual fabric.
Once the fabric actually arrived and I was able to physically make the quilts I was really pleased with the results-the three quilts looked even better than I imagined they would. I'm a lot more comfortable with the process now and am having some fun with it (it's way too easy to "start" designs so I have even more half-baked ideas waiting to finish than I had five months ago!) I've been making lots of notes to post and hope to start soon.
I did some more designs around Christmas and wanted to share the new final ones. "Old Friend" was designed for a line of fabric coming out in the spring of 2014, it's an add on to the Shimmer line and features selvedge to selvedge waves of colour from each of the Shimmer fabric families. I couldn't break it up-it was sooooo pretty, so here's what I did.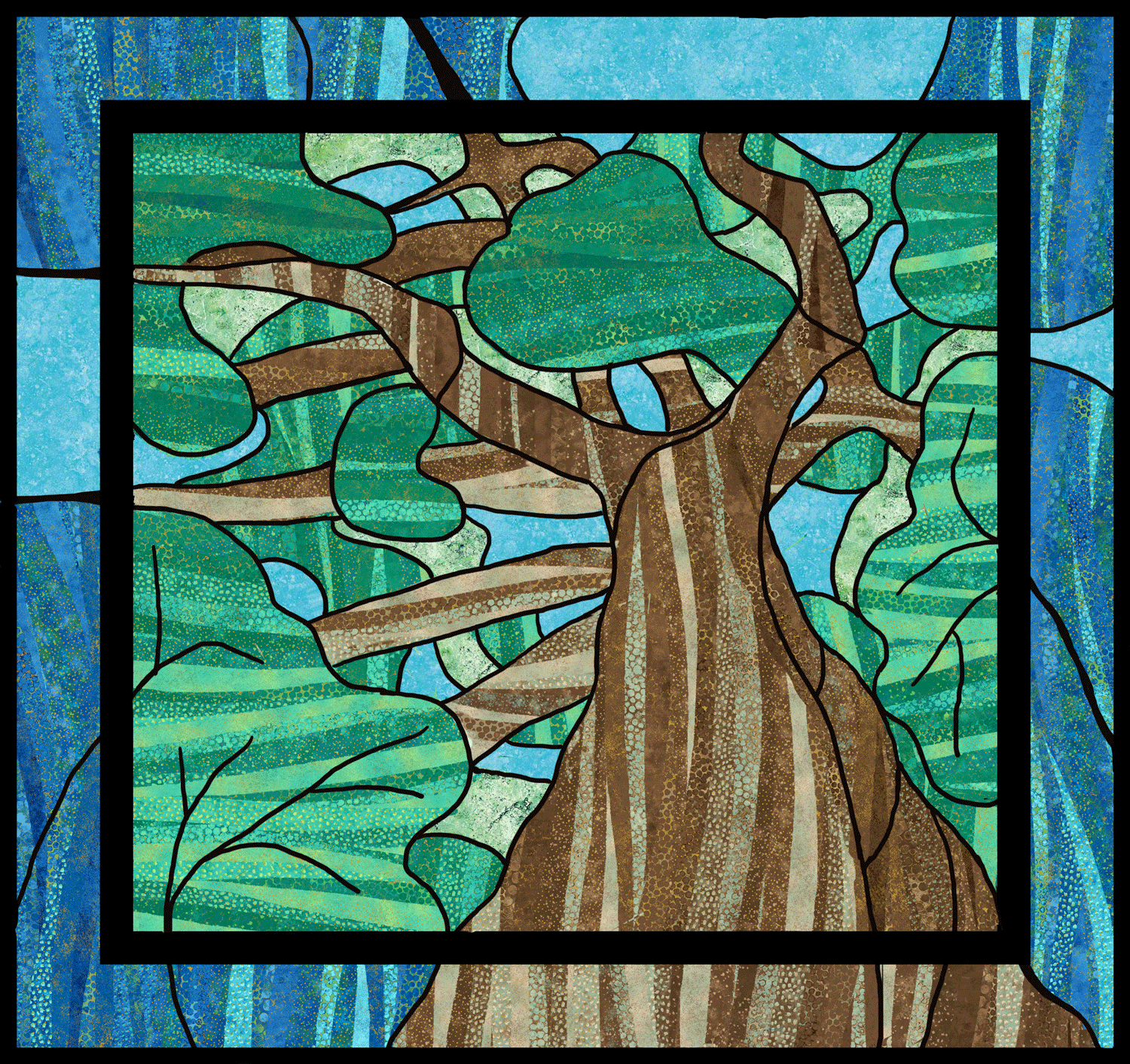 The quilt measures 34″ wide by 32″ tall and though it started out differently the "look" of the fabric said Stained Glass to me. I have a similar one in progress that is textured with layers of fabric, threads and needle felting- a very different look.
So now I am anxiously awaiting the arrival of the fabric so I can make this one too!! Hope it's here soon. While I'm waiting I will probably do up a sample in some different fabric, and as soon as I finish writing it I will put the pattern up on the site.
What do you think?