Last fall I designed a nice bright quilt for Northcott featuring a new tulip variety, the "El Nino" (pattern number QQ121 or Northcott PTN1211-10). It showcased their new Shimmer fabric and has met with good success. I brought the sample to The Quilting Quarters to show it off before sending away and one of our wonderful supporters commented that while it was very pretty it didn't quite look like the tulips she loves. I went back to the fabric stash, pulled out some drawings and voila, tulips for a special lady!
This one's for you Joanna!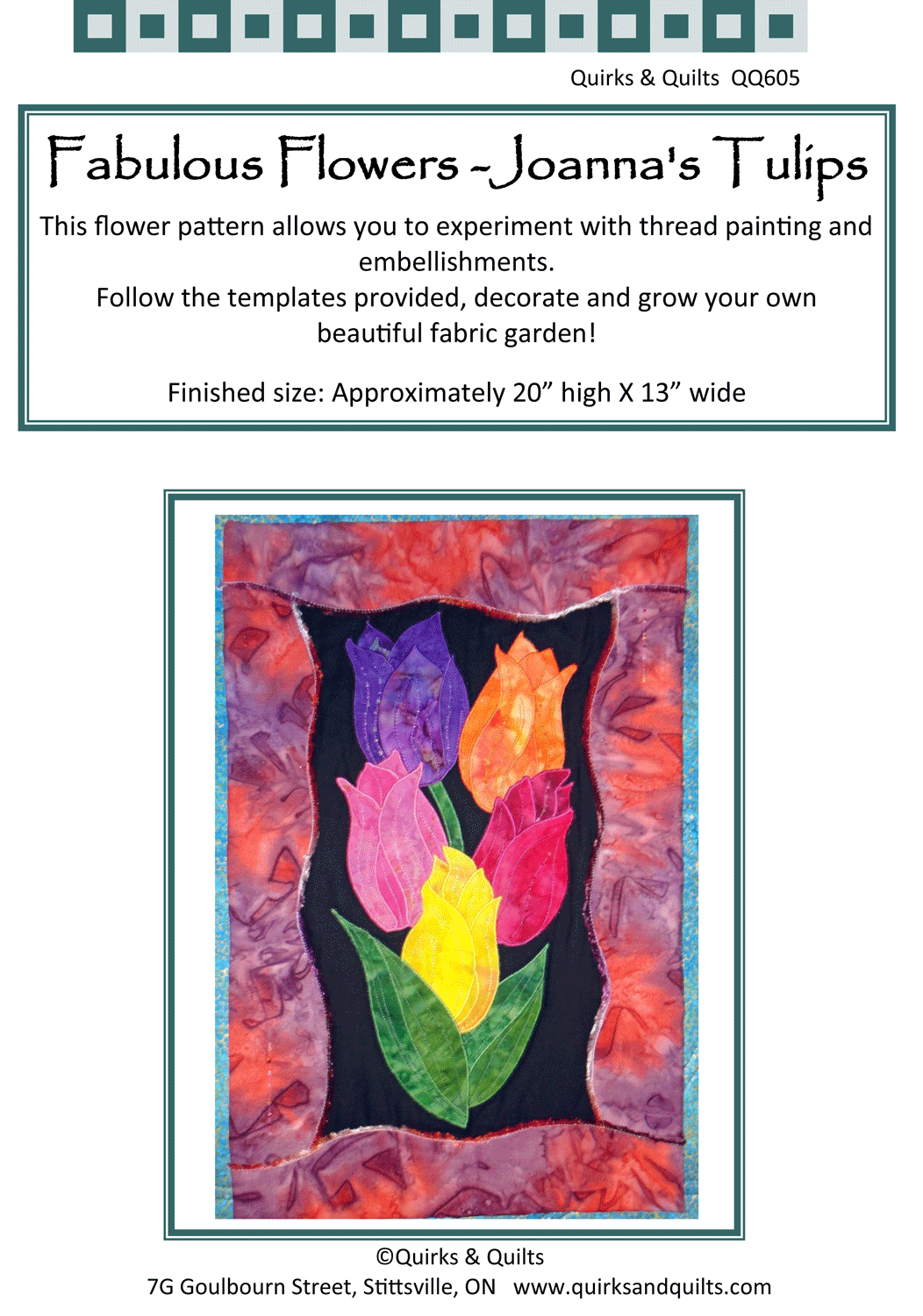 There's more to the story- I then took this design and modified it a bit, made it with the Shimmer fabrics, called it "Shimmering Tulips" (QQ122) and it was picked up by Annie's! Thank you Joanna for keeping me challenged. You and all my other wonderful quilting friends are constantly challenging me to keep creating!